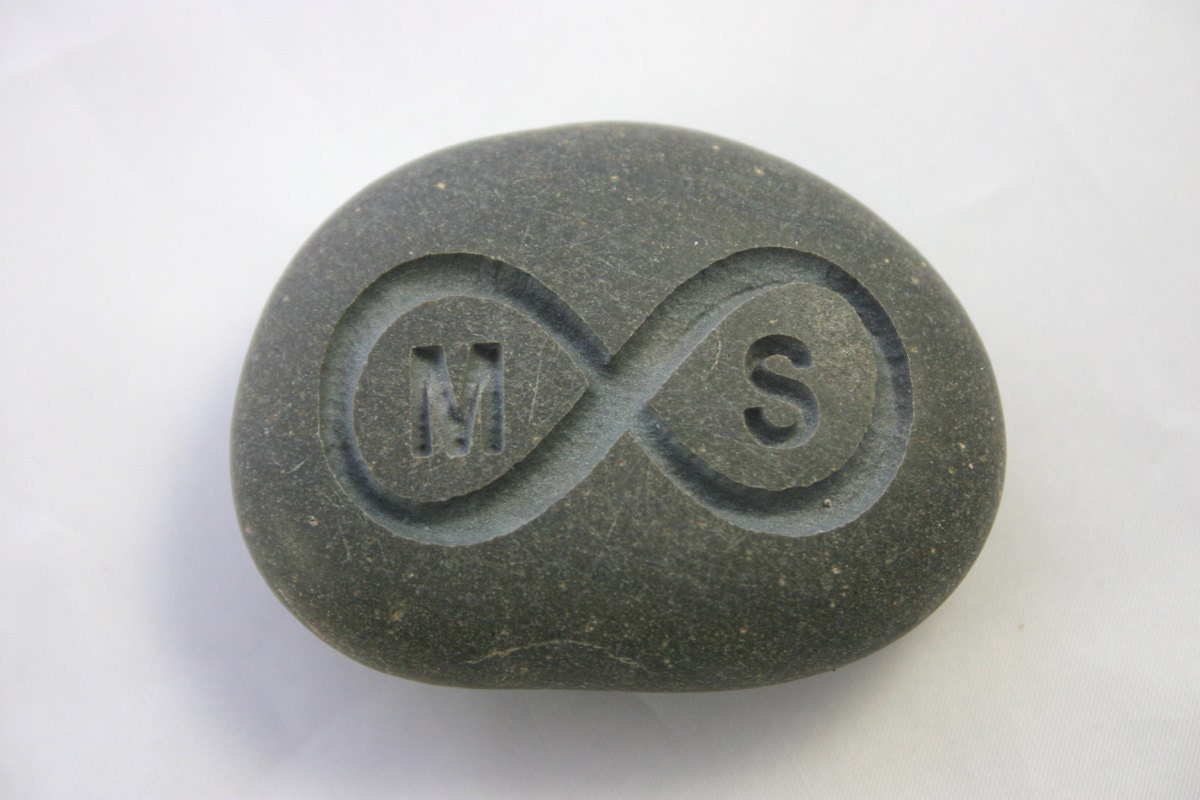 There are so many ways to say "I do". Although there are words that must be said in the vows, couples are free to be creative and include words and objects that mean something special to them and make their wedding day memorable.
Th custom of the oathing stone comes from Scotland where the marrying couple placed their hands around a stone while saying their wedding vows. I performed a ceremony recently in Kuipto forest and the couple inlcuded this ritual in their ceremony. It is deeply moving as it signifies that the voes are, in fact, set in stone.
Any stone can be used for this purpose. This couple collected a special stone from Port Noarlunga close to their home. It was carefully washed and dried and sent to a professional engraver who inscribed their initials and date on the stone which was then placed in a box until the ceremony.
The image above is from Monkey Jewels.